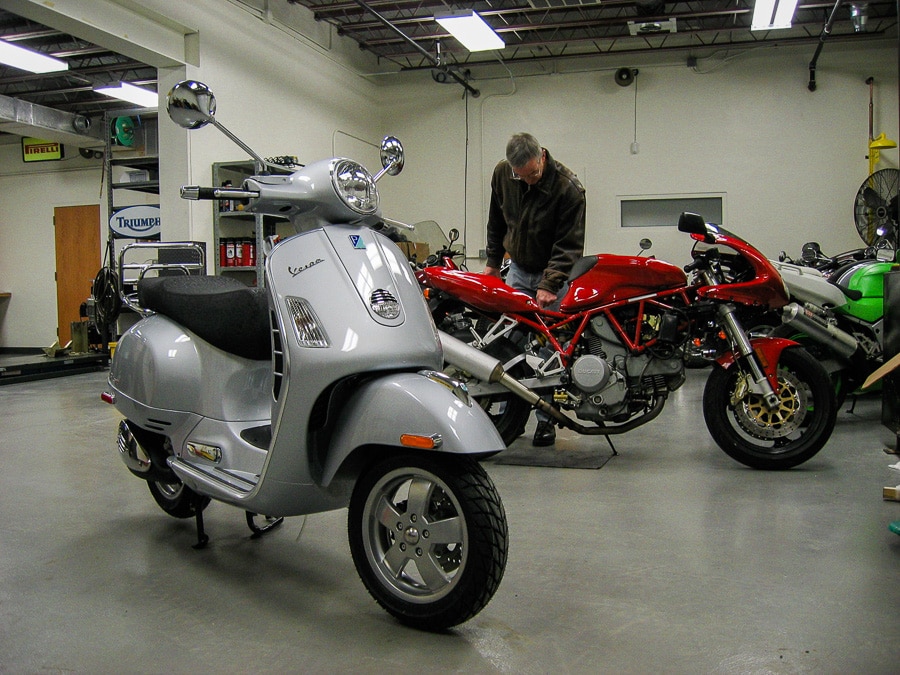 Love at First Sight in 2007
Doing a little housekeeping in Adobe Lightroom, I stumbled upon the first picture I made of my 2006 Vespa GTS 250ie scooter.  It was shot in the shop at Kissell Motorsports, prepped and ready for me to take it home.  One of the cool things about going through digital images, or any photographs for that matter, is finding the past.
My friend Paul had driven me to pick it up and was admiring a Ducati motorcycle — a family of machines that he would eventually buy into to the tune of at least three different motorcycles I can remember.
For me, I was smitten by the lines and shine of the Vespa scooter.  And committed to a long term relationship because of how it was to ride.  I still have the scooter, a little less shiny and rougher around the edges, but I'm still in love.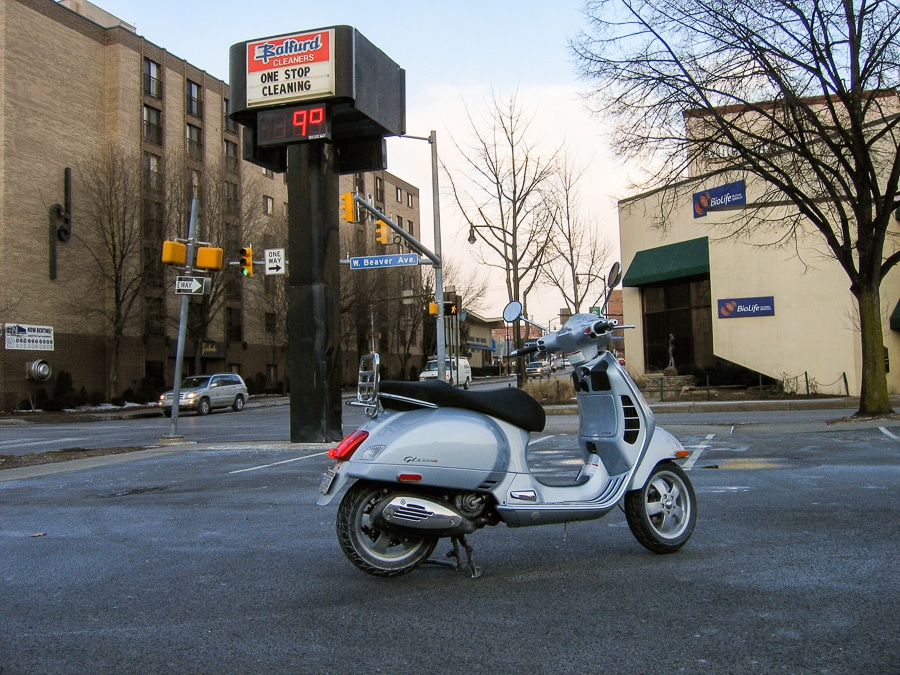 Some Things Don't Change
Less than a month after buying the scooter I was riding in the cold, a continuation of the frozen commutes I would make to my office at Penn State.  Riding at 9F was common and with some days traveling at temperatures well below 0F.
While finding the past I realize I'm supporting the future.  The aspects of riding loved so much back then still exist today.  The thrill, yes thrill, of being able to endure the stress of cold weather riding is still with me.  A physical challenge that for some sick, twisted reason, energizes me.  Despite however much I protest acclimating to the cold at the beginning of the season.
So far this year I've ridden twice with temperatures below 50F.  I'm slowly wrapping mind and body around the cold weather so it becomes much easier to walk out the door when it's really cold.
Finding the past, interesting in as much as it provides the road to the future…