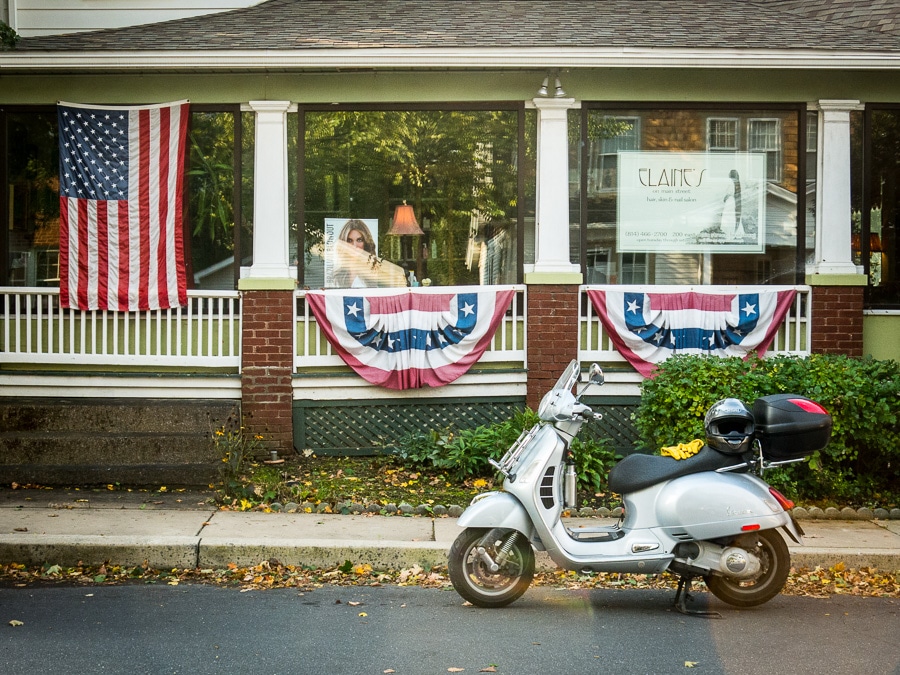 Let the Ride Begin
My friend Paul and I planned a short ride in the country culminating in breakfast and a return home.  Can't always go on long adventures.  For awhile it seemed like I could never manage much more than a few dozen miles at a time.
So breakfast as the goal and a short ride as the approach would have to be enough as we gathered on Main Street in Boalsburg.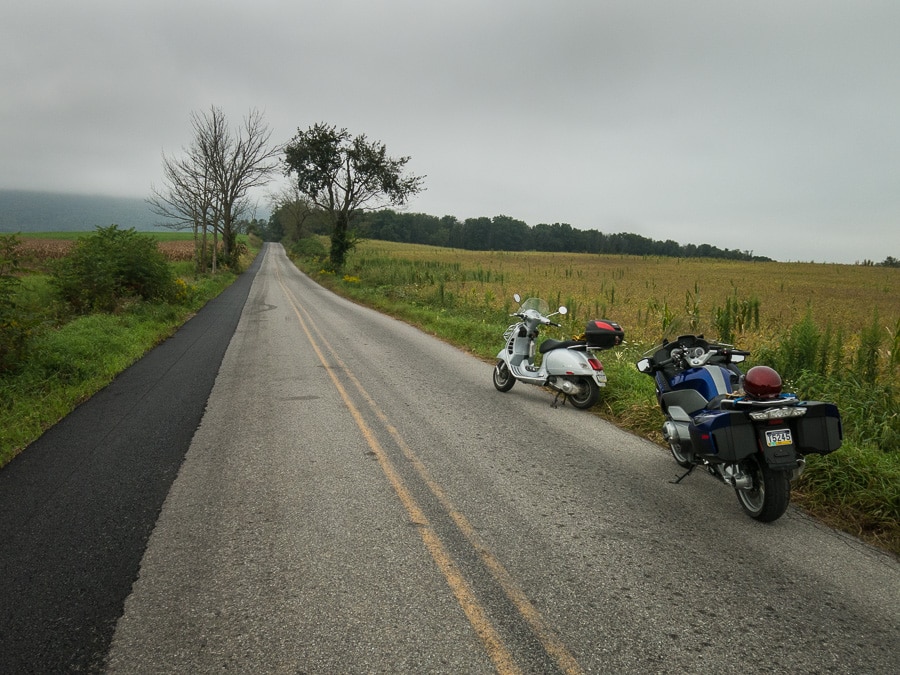 On the Road Again
It's been awhile since Paul and I went for a ride.  At least I can't remember the last time.  And I haven't seen his BMW either since he had been spending more time on his Honda dual sport motorcycle — a CRF250L.  Nice machine. 
As usual, the ride was meandering rather than a direct route to food.  Lovely roads though nothing unusual to report.  Just a fine ride in early autumn.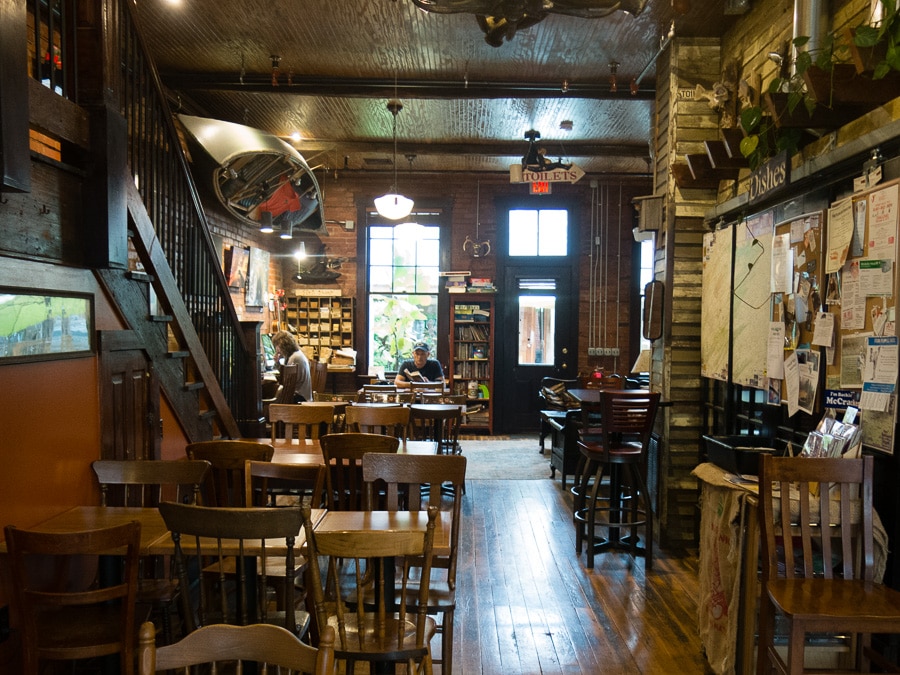 IngleBean Coffee House
Things were quiet at the IngleBean.  Relaxed breakfast, quiet conversation and that's about it.  Simple.  Unfettered by expectation or demands.  The way it should be on a good ride.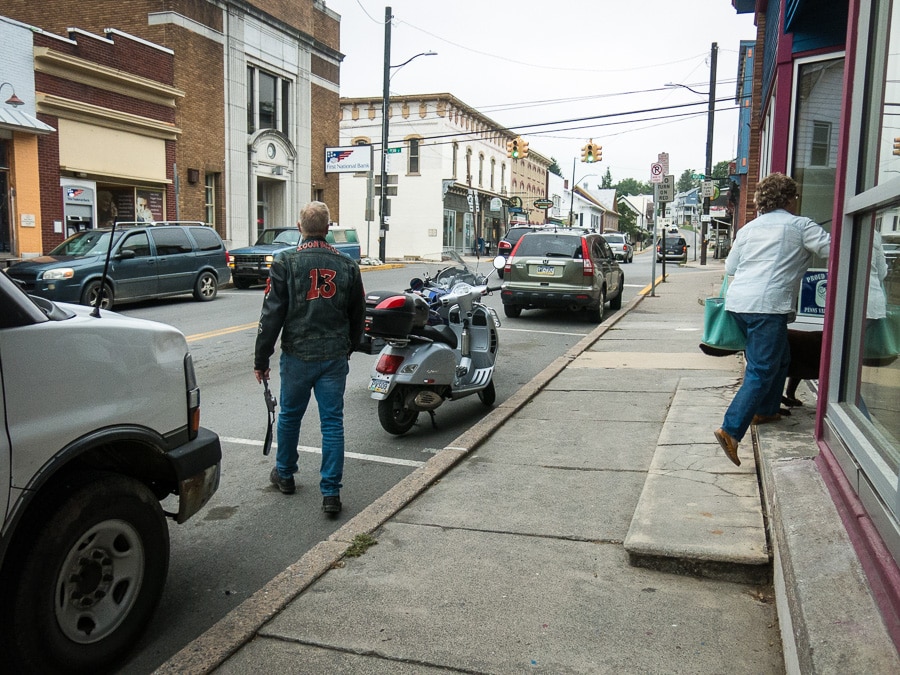 Downtown Millheim
As Paul walked to his motorcycle I was struck by how little Millheim has changed over the past 45 years I've been visiting.  The businesses have changed, the strip joint with a place to tie up Amish Buggies is gone, there's a craft brew pub here now, but generally it looks the same.  I can't remember if the traffic light was always there.  But mostly it's the same.
I'm not though.  I'm not in my early 20s anymore.  I don't drive a VW bug.  And the idea of riding a scooter and hanging out in coffee houses didn't exist in my head.  Or experience.
A short ride in the country provides ample opportunity to look around, smell the roses, or cornfields in this case, and think about things changing and staying the same.
Pretty cool day.